Are you looking to buy a home in Mandarin, Florida? If so, we have a great new tool here at AgentChase to walk you through the process to ensure you're able to easily find your Mandarin dream home. Below, we're going to show you just how easy it is to use our home search tool. This is going to allow you to browse Mandarin Florida home listings from anywhere, so be sure to go try that out as soon as you get done here.
Looking for to buy a home in another area? No worries, our tool will help you search for homes all around Jacksonville!
If you're still trying to find a home the old way, it's time for you to take advantage of the powerful tools at your fingertips. That is our AgentChase home search tool. This powerful tool will help you search dozens of Mandarin homes for sale in seconds. Using our powerful home search technology is simple and easy.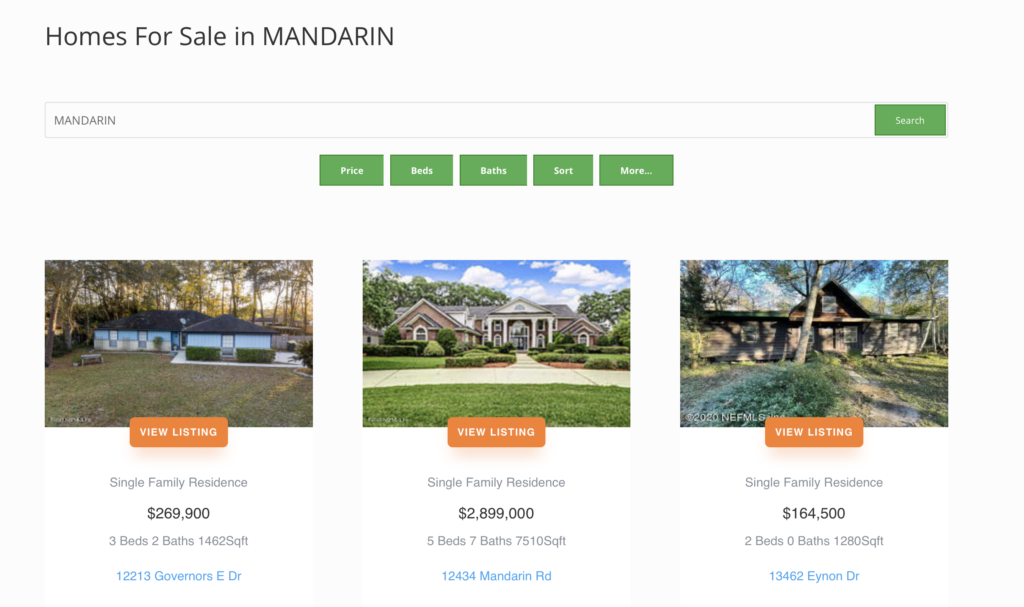 As you can see above, searching for a Jacksonville, FL, home and features is simple.
(ABOVE) You can we searched for "Mandarin." Just so you know, you can search for any city or area that you want. Just for this example, we used Jacksonville. Now, our Jacksonville area home search tool is very effective. When you begin typing a location in the search bar above, you can see (BELOW) that it auto populates different areas.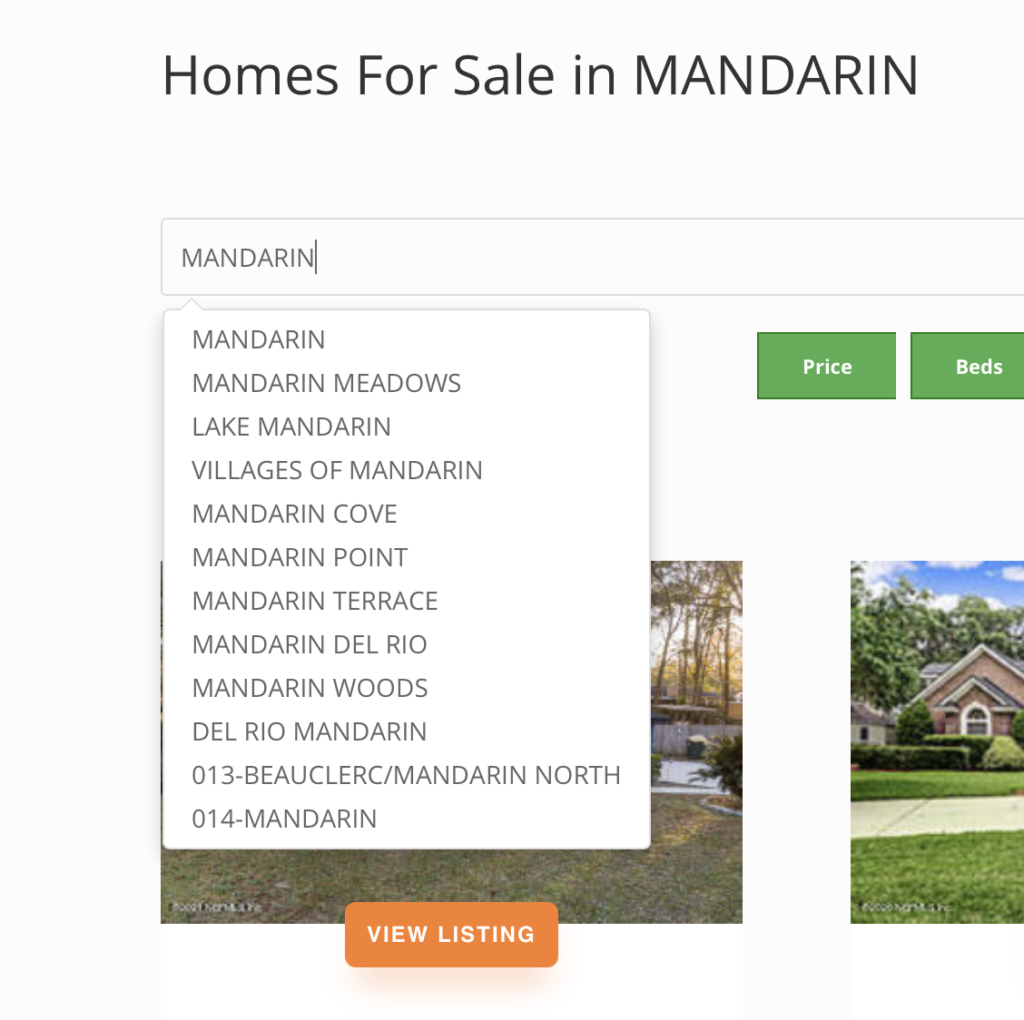 As you can see below, you have a lot of search options to help you find the best possible home to buy.
Price
Beds
Baths
Recent Listings
Oldest Listings
Square Feet
Year Built
Garage
Pool
Fence
Water
Property Type
While you won't see all of these in the menu above, just click on "MORE" to get these additional options.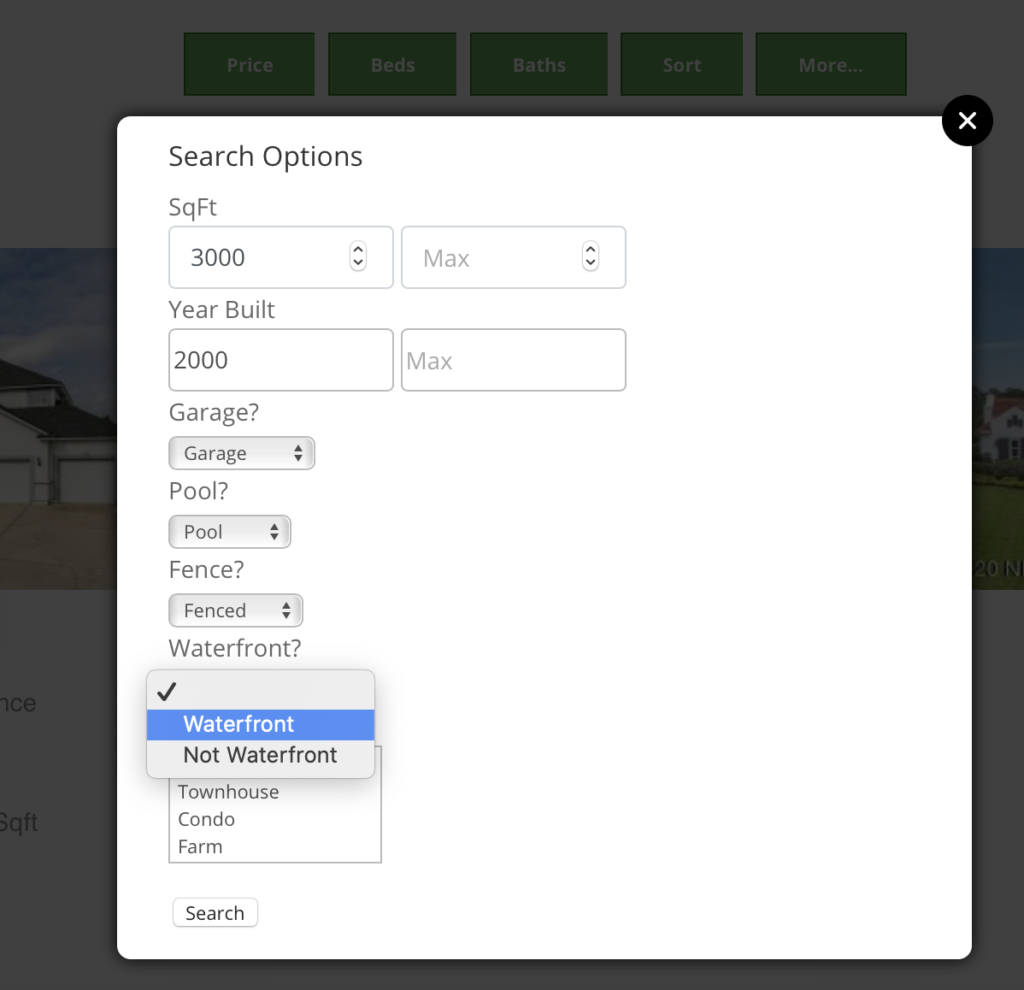 In just a few seconds, you can enter your options and you're going to see them populate as below.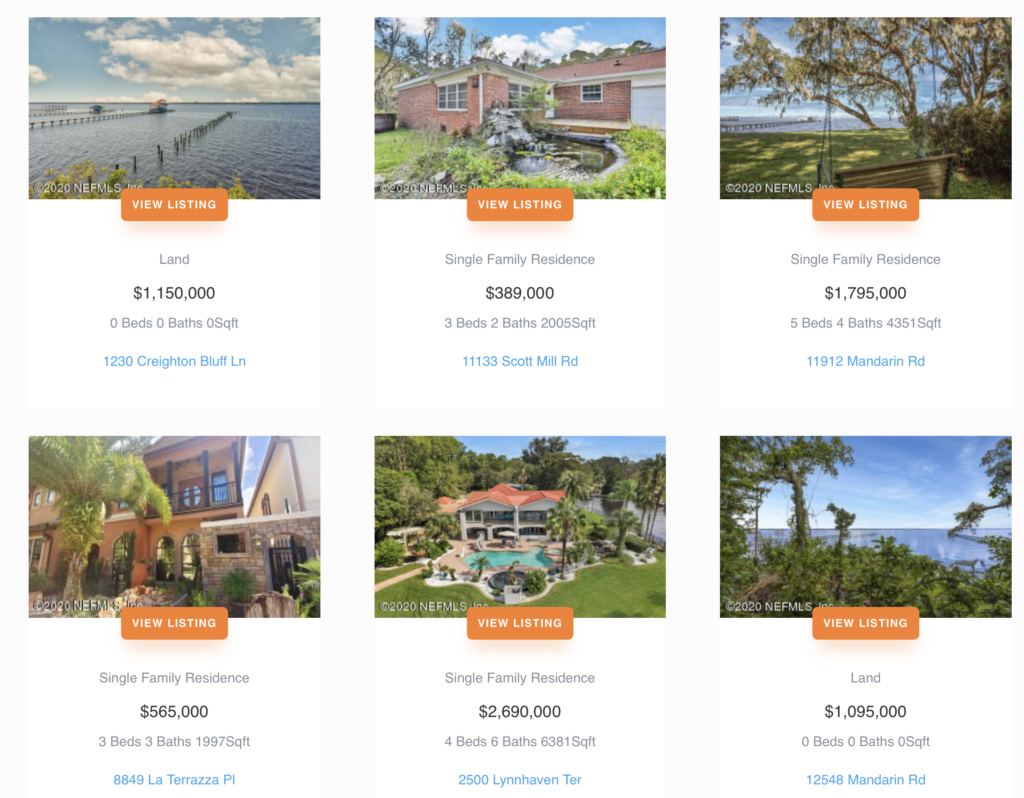 Just like that, we get a wide range of Mandarin, Florida, homes based on our search criteria. If you're looking to buy a Jacksonville home, or a home in the surrounding areas, go check out AgentChase's Home Search Tool now!
If you need further help or want us to help you find your new home, give us call at 904-513-8575.